Top Tips For Selling Luxury Properties Fast
December 18, 2022
In today's world of technology, endless information resources, and robust online selling tools, one may wonder why the vast majority of luxury homeowners still rely on experts in the market when selling their homes. And why does it seem like the same handful of agents are successful in this realm?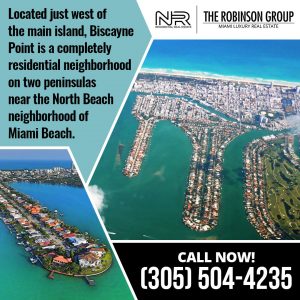 The answer is as simple as it is complex. Selling a luxury home isn't easy, explains the founder of RGL Real Estate and luxury property expert Nick Robinson.
Why is Selling a Luxury Home So Difficult? 
While there are many standardized steps to selling a home, every home sale is always completely unique. The luxury market is challenging because many homes are highly customized, the pool of buyers is smaller, and buyers often have a long list of must-haves and non-negotiables. Because of this, there is not a singular successful methodology. It takes a Miami real estate agent who is knowledgeable about marketing, understands buyers and sellers, and is extremely connected to the market. 
How Can I Sell My Luxury Home Fast?
In selling luxury real estate, time is often of the essence. Fortunately, an expert Miami real estate agent can ensure that the home sells promptly and for a competitive price. 
Here are the top tips for selling a luxury home quickly.
Find the Right Agent
A fast sale at a competitive price starts with a skilled and reputable agent. An experienced agent brings a lot to the table; without them, the luxury home seller will likely encounter many delays. 
Price the Home Correctly
Correctly pricing the home is the first critical step in selling a home quickly. A competitive price will attract buyers as quickly as possible. Pricing it too high can lead to it sitting on the market too long. It can also mean driving buyers to other properties. A luxury home is rarely identical to another, or even "very similar," so a successful and driven Miami real estate agent will do an extensive market analysis to get the home priced competitively and aggressively. 
Leverage Effective Marketing 
It might be surprising that not all real estate agents understand effective marketing. They simply do what others are doing. The top Luxury real estate agents are successful because they invest time in studying marketing, how it works, and how to reach particular buyers. They are the ones that know what audiences they will find on various social media platforms, how to achieve viral marketing, elements of design in marketing collateral, and more. 
A Miami real estate agent that relies only on one form of marketing will not effectively reach a large pool of prospective buyers quickly. According to Fit Small Business:
In 2021, 97% of home buyers used the internet to search for a home.

Direct mail had 112% ROI in terms of response rates

Inquiries for listings with videos had a 403% increase
When selling a luxury home, it is critical that the agent:
Has a marketing plan

Uses various forms of both traditional and internet marketing 

Has a team that able to produce professional marketing materials
About Miami Experts RGL Real Estate
RGL Real Estate was founded by South Florida real estate expert Nick Robinson. Having years of experience in residential development and construction, US Government Department of Defense contracting, and international business in China, the Middle East, Latin America, and West Africa, Nick brings a knowledgeable and competitive edge to his clients.
With an obsessive focus on service, the innovative group has proven to be a premier luxury real estate brokerage. 
For more information, visit the website at https://www.rglrealestate.com or reach the group by phone at (305) 504-4235 
RGL Real Estate, LLC
1395 Brickell Ave., Ste 925
Miami, Florida, 33131