Top Questions People Ask About Bay House Luxury Condos
January 7, 2023
What makes Bay House such a great place to live? The founder of RGL Real Estate and luxury property expert Nick Robinson answers the most common questions people ask about the popular luxury community.
Located in the Miami neighborhood of Edgewater, just north of downtown and south of the Upper Eastside, Bay House is a luxury waterfront condominium offering residents unparalleled views of Biscayne Bay. "The 38-story luxury condo tower is highly sought after among buyers and renters for the outstanding amenities and superb location in one of the most exciting and growing districts," explains the founder of RGL Real Estate and luxury property expert Nick Robinson. "Buying a condo offers many advantages, especially one that is so well-appointed and ideally located."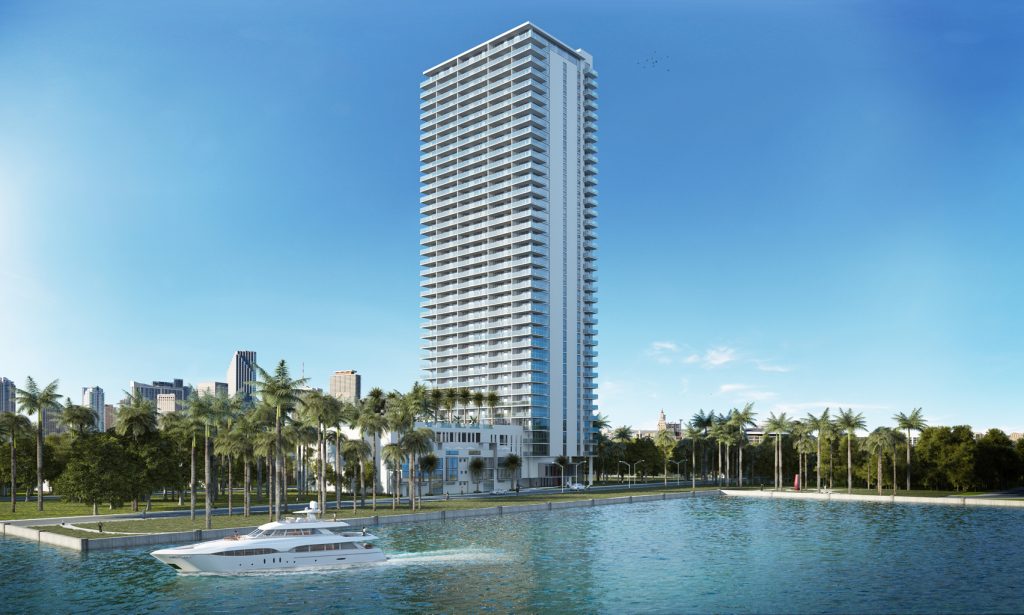 In this article, the Miami real estate agent answers the top questions people ask about Bay House and its location.
What is Bay House Miami?
Bay House is a 338-story luxury condominium building in Edgewater, Miami, Florida. Completed in 2015, the modern and beautiful structure comprises 165 residences. The residences range from 2-4 bedrooms and 1,547- 2,832 square feet. Each condo enjoys a flow-through plan and beautiful amenities such as smart building technologies, chef kitchens with imported stone countertops, spa-like bathrooms, large 7-foot deep terraces, and impact-resistant floor-to-ceiling windows with stunning east and west views.
What Amenities Does Bay House Miami Offer?
Residents of Bay House enjoy a wealth of luxury amenities. The complex features an expansive 20,000-square-foot resort deck featuring a large resort-style pool and club room. The condo tower also features a playroom, business center, media room, fitness center, private and semi-private elevators, 24-hour security, and 24-hour valet parking.
What is the Edgewater Neighborhood Lifestyle Like?
Edgewater is perfect for families and those who want the advantages of a connected residential community but still want easy access to Miami's exciting offerings.
The community provides the perfect balance of celebrating nature while embracing the urban lifestyle. It is nestled between the glistening waters of Biscayne Bay and the popular Margaret Pace Park, which spans over 8 acres and provides amenities such as a dog park, basketball courts, tennis courts, and waterfront access to watersports. Yet, the area's most popular event locations, nightlife, restaurants, bars, and venues are all within easy reach.
Is Edgewater Miami Walkable?
Edgewater Miami is extremely walkable. The community is centrally located, and Bay House residents can walk and bike to popular locations such as the Design District and Downtown. Edgewater also has a Metromover stop, providing residents access to the Metrorail.
Does Edgewater Have Access to Dining, Shopping, and Entertainment?
One of the most common questions a Miami real estate agent gets when someone is considering a property at Bay House is regarding access to area dining, shopping, and other entertainment. Most people are surprised to discover that Edgewater is home to phenomenal restaurants and world-class cuisine. The community is also excellently located close to the Entertainment District and its exciting shopping and nightlife offerings. For those that enjoy the arts, Bay House is located adjacent to the famous Art District, which draws the nation's most renowned artists in one place.
About RGL Real Estate Group
Founded and managed by South Florida Miami real estate agent Nick Robinson, RGL Real Estate is an innovative, top-producing boutique agency. As a preferred Miami Realtor, Nick specializes in meeting the unique needs of luxury home buyers and sellers.
If you are looking for a Miami Realtor that deeply understands and can help clients leverage the most complex behaviors of the luxury market, consider contacting Nick Robinson and RGL Real Estate. You can visit the website at https://www.rglrealestate.com or reach the group by phone at (305) 504-4235.
RGL Real Estate, LLC
1395 Brickell Ave., Ste 925
Miami, Florida, 33131